FREE GUITAR LESSONS - by Bradley Laird
LESSON 6 - ESSENTIAL GUITAR CHORDS
Here are the major chord forms you will encounter playing bluegrass style guitar. At the end of this page is a link to download the entire group of chords as a single PDF file for future reference. First let's look at 2 versions of the G chord.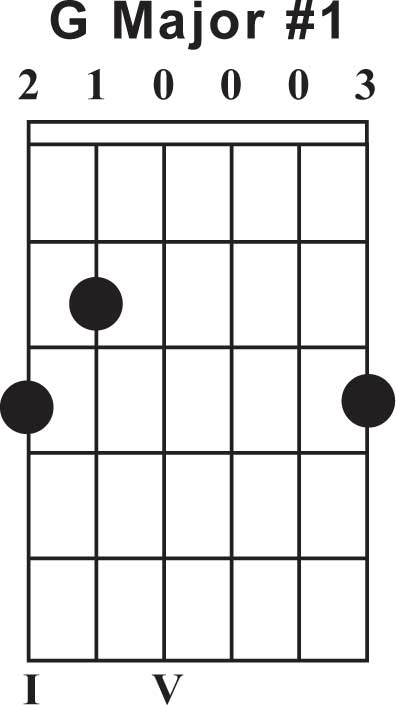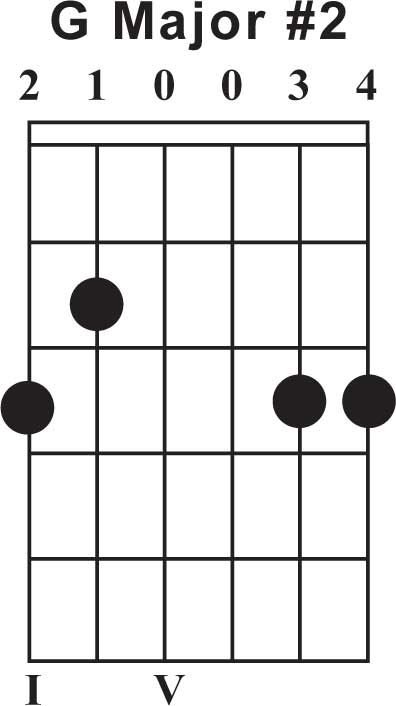 The chord on the left is the one we already looked at in Step 2. On the right you see a slight variation of the G chord which uses all 4 fingers of the left hand. You move your ring finger over to the 2nd string and use the 4th finger for the 1st string. You can use either one you like, but you will find that "die hard" bluegrass pickers tend to lean toward the more "hard edged" sound of the G Major #2. The bass note pattern is the same for both.
Here are some more common chords you will encounter playing bluegrass music: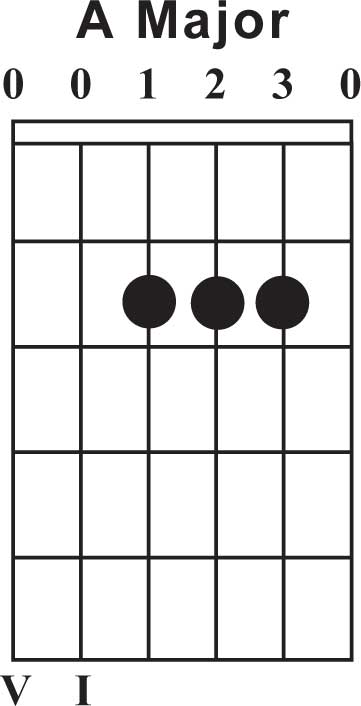 You will notice that the fingers marked are 1,2,3. If it is hard for you to fit all three fingers in a row like that you might try doing it 2,1,3. That's the way a lot of people play an A major.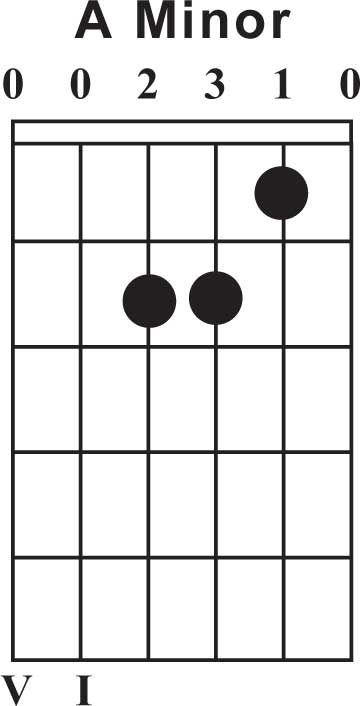 A minor has the same bass pattern at the A major and it pretty comfortable to form.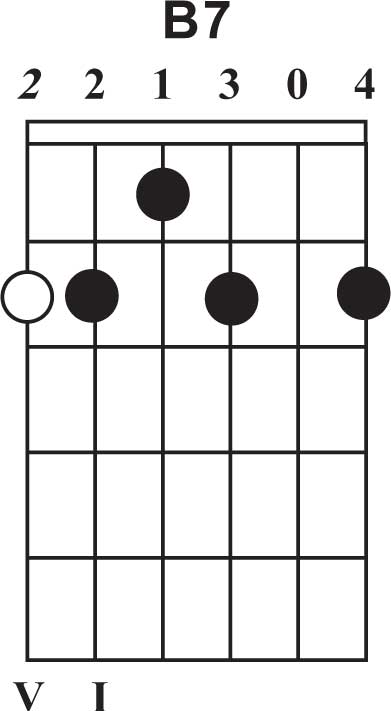 The B7 chart has a new thing on it. That open circle on the 6th string means that that is an alternate bass note. You play with your 2nd finger on the 5th string on the "I" and then move your 2nd finger over to the 6th string to play the "V" bass note. That chord is a fist full so it may take some practice. Luckily, it doesn't pop up very often.
Jump over to Lesson 7 to continue this tour of guitar chords...
Or download my book Jam Session Survival with the "cheat sheets" for the top 100 most played bluegrass jam session tunes. Get that and you are off and running big time!
Brad Laird's Bluegrass Jam Session Survival eBook

The chords progressions for the 100 most popular bluegrass jam session tunes. Stop missing chord changes, sound better and have more fun. If you don't need it you probably know someone who does!

Includes chord charts for banjo, mandolin and guitar and bass patterns for all major and minor chords. Click here for more information on the downloadable PDF eBook.